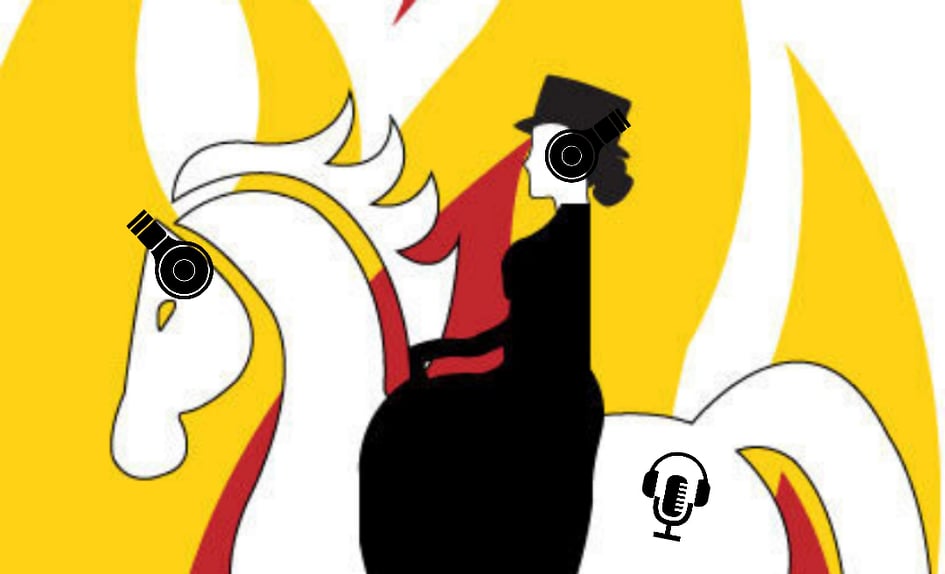 The American Sidesaddle Association has been hosting an episode of the daily podcast, Horses In The Morning. Our episodes are on the first Tuesday of the month. Started in March 2022.

Thank you to our Sponsors!

If your business would like to sponsor the show, contact Maggie McAllister, at [email protected]
Our Sponsors
StraightUpEquine
McAllister Saddlery
Quick link to ASA Episodes
If you've never listened, go to www.horseradionetwork.com. You can listen every weekday morning live from the website or recorded on your favorite podcast player. If you have Alexa, just tell her to "play the podcast Horses In The Morning".
Horses In The Morning, or HITM as regular listeners call it, is produced by Horse Radio Network. HRN is the leading podcast network for horse lovers worldwide. With many equine podcasts to choose from you are sure to find something you will love! Entertaining, fun and you can listen when and where you want. Listen on the HRN PHONE APP, it is free and easy to use!
HORSES IN THE MORNING is the only live morning show with an equine theme and is the most popular podcast in the horse world. It's a light, lively, entertaining daily look at the horse world and the people in it. The show includes entertaining conversation, out-of-the-ordinary guests, numerous regular horse related segments, listener call in, contests, giveaways and so much more.
We need sponsors. If you would like to help sponsor the show, contact Maggie Herlensky, [email protected] We have a couple of options for business sponsors from fully sponsoring an episode to sponsoring an ad during the show. Both options include ad space in the Phoenix magazine. Individuals can help by donating as much or as little as you like. We will give you a shoutout on the show and a thank you in the magazine. As a reminder, we are a 501c3 non-profit, so all donations are tax-deductible.