Overview:
Most clinics spend the morning talking about saddle fit, history, and how to tack up. don't have a saddle? Don't Worry! We usually have something available. Almost all the saddles we bring are for sale.
Afternoons are filled with Riding. This includes instruction on mounting, dismounting, proper equitation, and the opportunity to ride at Walk, Trot, Canter, and possible Jumping. However, we stick to your comfort level. No pressure to attempt anything you are not comfortable with.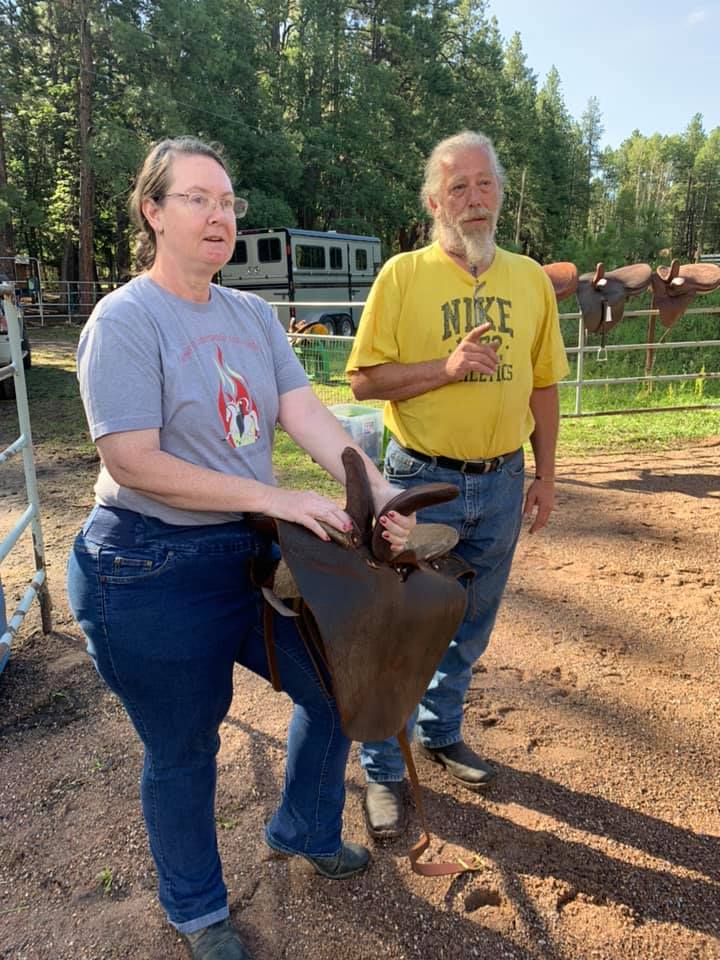 How to Attend:
– Find a clinic near you! check out our clinic calendar page for current options.
– Contact the clinic organizer. They will let you know what is required of you and your horse.
– Come ready to learn!